Ventura AirConnect
Flight schedule:
(morning flights)
Flight Departure Arrival
Indore-Bhopal 7:00 7:35
Bhopal-Gwalior 7:45 8:50
Gwalior-Bhopal 9:05 10:10
Bhopal-Indore 10:15 10:50
(afternoon and evening flights)
Flight Departure Arrival
Indore-Bhopal 3:15 3:50
Bhopal-Jabalpur 4:00 5:00
Jabalpur-Bhopal 5:10 6:10
Bhopal-Indore 6:20 6:5
FLY FOR BUSINESS
When you fly for business as a corporate traveler you get the benefit of flying at a special fare, no matter what the fare is on your day of booking and travel. Flying Airconnect you have the space for working on your laptop because you get single seat flying advantage on all Airconnect flyights. Hurry and get your company endorsed as corporate company.

START YOUR HOLIDAY WITH US
Plan your holiday with as a group and take the advantage of fare. For group booking you need to book minimum 3 passengers for getting the advantage in fare. Book in advance and travel with ease.
Asiatic International Aviation Corp.
[ An ISO 9001: 2000 Certified Aviation Organization ]
A # 108 Ambikapuri Extn.Airport Road Indore 452 005 INDIA
We request you to provide maximum information related to your travel plan in the "Requirements" field This will help us to process your information quickly and accurately.
http://aerosoftseo.com/maketourindia/
http://mandu-thecelebrationoflove.blogspot.com/
http://bandhavgarh-nationalpark.blogspot.com/
http://aerosoft-career.blogspot.com/
http://shweta-agrawal-indore.blogspot.com/
http://airaviator.com/freeguide/
http://visitshirdi.co.in/Book/
http://the-multi-tasking-banana.blogspot.com/
http://newzealand-aviation-news.blogspot.com/
http:http://canadian-aviation-news.blogspot.com/
http://USA-aviation-news.blogspot.com/
http://UK-aviation-news.blogspot.com/
Mr Ronak Agrawal, AsiaGuide Tours & Travels, B-19, Upper
Ground Floor, Stadium Complex, Jalgaon 425001 MS India, Tel: 91 257-2239636 M :-
91- 9960222656 E : asiaguidetours@gmail.com W : www.asiaguidetours.co.in
http://asiaguidetours.co.in
B: http://asiaguidetoursandtravels.blogspot.com
Shripad India Tours & Travels, B-110, Dindayal Complex,Near Ved
Nagar, Nanakheda, Ujjain, India T : 456010, 9406841345, 07344041397,
E shripadtravels@yahoo.co.in, www.shripadtravels.com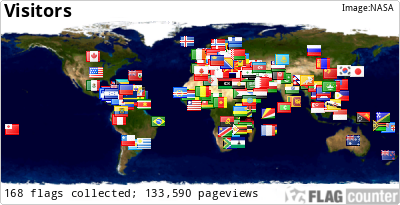 blogs
Poonam Jacob [ B Com, Dip In Aviation & Travels ]
International Aviation Consultant / Co Ordinator
AeroSoft Corp
www.AsiaticAir.in
www.asiaguidetours.in
www.aerosoft.in
www.aerosoft.co.in
www.aerosoftorg.in
www.aerosoftorg.co.in
www.aerosoftcorp.in
www.aerosoftcorp.co.in
www.aerosoftseo.com
M 09179405507
http://aerosoftseo.com/maketourindia/
On Line Assistence :
Gtalk : Poonam.aerosoft@gmail.com
Y! Messenger : Poonam.aerosoft@yahoo.com
Rediff Bol : Poonam.aerosoft@rediffmail.com
MSN : Poonam.aerosoft@hotmail.com
http://poonamasiaticair.blogspot.com/
http://visit-gods-own-country.blogspot.com/
http://365daysholiday.blogspot.com/